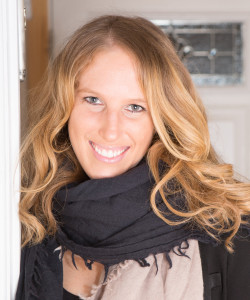 Randi Fogelbaum is a Registered Social Worker, who completed her Masters Degree at the University of Toronto. She was trained as an Individual, Couple and Family Therapist at the Argyle Institute of Human Relations, in Montreal and has been practicing in the field since 2004. She has also been trained in Cognitive-Behaviour Therapy at the McGill CBT Unit (Montreal University Health Center.)
Randi Fogelbaum worked with individuals, couples and families at The Jewish General Hospital in Montreal for 8 years, in the field of Oncology, specifically Young Adult Oncology and Gynecology Oncology. She then worked at McGill University, the Student Mental Health Service for 8 years, initially as a psychotherapist and then as coordinator of the Eating Disorder Program (EDP). She was appointed director of the McGill EDP as of January 2011.
Randi Fogelbaum has extensive experience and advanced training in a range of treatment modalities including psychodynamic psychotherapy and cognitive behaviour therapy. She takes an integrative and collaborative approach to her work with clients.
Randi Fogelbaum offers treatment for a range of issues including anxiety, stress, relationship problems, adjustment disorders and has specific expertise in the treatment of eating disorders, body dissatisfaction, low self-esteem, low self-confidence, perfectionism, working with athletes and performance issues, women's health issues, life threatening illness and loss and bereavement.
Randi Fogelbaum works with young adults and adults in individual, couple and family therapy. She has extensive experience working with university and college students, athletes and young professionals.
 Randi Fogelbaum is a member of:
The Ontario College of Social Workers and Social Service Workers
The Ontario Association of Social Work
The Quebec Order of Social Workers and Couple and Family Therapists
The Quebec Order of Psychologists/Psychotherapists
The International Association of Eating Disorder Professionals